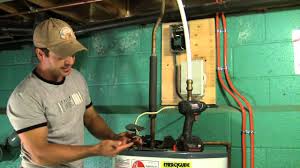 Water Heater Wiring Service For houses and Office Buildings In KL
Why do you need a water heater wiring service in Kuala Lumpur and Selangor? Just imagine. A warm bath is highly desired by everyone after a long day at work. Hire an electrician to do your water heater wiring in KL and Selangor. Water systems can be installed by oneself after some research on the internet, but it is highly risky and faulty water heater wiring works may occur, why not reach out to us for a proper and complete installation of water heaters by our water heater specialist in KL. The service will take nothing more than a day of work and is affordable by all means necessary. It will be worth it when you get your warm bath.
Trained And Dependable Water Heater Specialist
Minor drilling in the premise may be required, and will be performed by our water heater specialist in Kuala Lumpur. Our water heater specialist KL whom are also experienced plumbers and electricians are capable of completely and safely provide water heater wiring of the water heater product into your premise. In which case, our experienced electricians and plumbers will be your best bet in the wiring works of a water heater. They are capable of safely installing the water heater in KL without posing any dangers with faulty wiring.