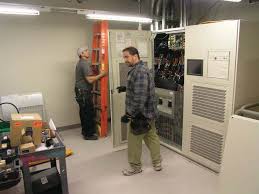 Installation Work for Power Supply System in KL
Power supply system installation in KL is important for every premise as every premise requires a power supply for a comfortable living environment in Kuala Lumpur and Selangor. Our power supply system installation service by our electricians in KL are able to install the power point in strategic locations in your premise to ensure that electricity is easily accessible and convenient. The power supply system installation is arguably the most important service and the most important part in any premise in KL and Selangor . It is important that you seek installation service from our professional electrician in KL as to ensure that there is an uninterruptable power supply which will not undergo a power trip.
Veteran Power Supply Technician
The rewiring from power supply system installation for older homes in Kuala Lumpur is also necessary as part of the construction work in KL. Do consider us experts of the power supply system installation service as a choice to rewire your old power supply because we are a certified electrical wiring company in KL. Other electricians in KL might not be as experience and might not provide a proper installation work for power supply system which is very dangerous. Our electricians also cater wiring works for large buildings. Our electricians are also capable of customizing the power supply systems in your premise to reduce power consumption.