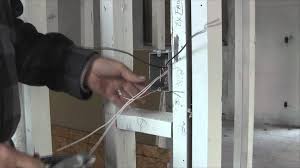 Lighting Electrical Wiring For Premises in KL
Lighting electrical wiring and lighting wireworks services in KL are perhaps the most complex electrical service in Kuala Lumpur and Selangor . The lighting electrical wiring or lighting wireworks in KL and Selangor are often non-visible than visible, making it impossibly difficult for the novice eye in electrical works. That being said, you must hire a professional electrician for your lighting wireworks in KL. This is because all the lighting in a household is required to be individually connected to the power source individually for maximum control. Our professional electricians are capable of installing such an electrical system into your premise, be it for overhead lighting, outdoor lighting or even regular residential lighting.
One Stop Lighting Wireworks Service
Our lighting electrical wiring experts will make sure that your lighting wireworks power sources are not higher than what the wires can safely conduct, and our electrical wiring repairs in KL can also adjust your wires so they are completely intact. Do not fear as our professional electricians are highly experienced in lighting electrical wiring and lighting wireworks in KL. Therefore, they are well versed in the art of lighting wiring in Kuala Lumpur. They are very capable in the wiring system installation and repair works; thus is able to handle any challenges and works that awaits them.