Home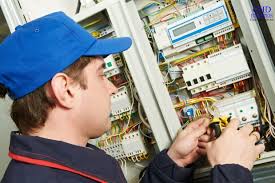 Highly Professional Kuala Lumpur Electrician
All of our electrician here in Kuala Lumpur and Selangor are highly professional and is capable of handling all sorts of wiring system
service
and electrical repairs for homes as well as business premises. Electrician Kuala Lumpur provides professional residential and commercial electrical services to all of our customers throughout Kuala Lumpur and Selangor. You can always rely on our electrician company and the wiring system service that we provide. Not only do our electrician work within the safety conduct of electrician works, we can ensure that our electrician service does not take too much of your time. Having said that, it is still important for you to receive proper wiring system service from an experienced electrician in Kuala Lumpur as incomplete or faulty wiring may result in loss of property or even death. Our team of experienced electrician here in Kuala Lumpur will ensure that that does not happen.
Reliable And Safe Wiring System Service
Our electrician in Kuala Lumpur and Selangor has undergone yeas of vigorous electrician training in KL and have obtained many more years of experience on the field in order to become an experienced electrician as wiring system service in Kuala Lumpur are very complicated. All those years in electrician training and working on the field had tempered our electrician in Kuala Lumpur till the point here they are capable of handling all sorts of situations. Our electrical service company also divides our contractors into groups operation teams. These individuals are professionals who can get the job done swiftly and safely. And thus, we ensure that all of our customers will be highly satisfied with our work.